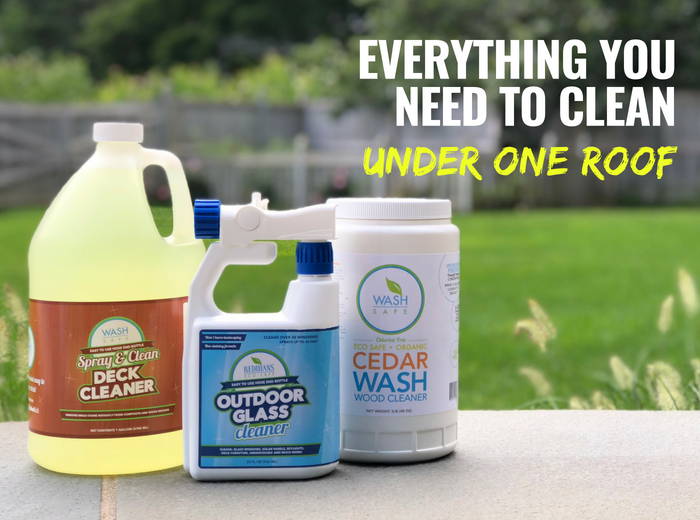 ⁠— Keep'n it Green Since 2007 ⁠—
At Wash Safe, everything happens under one roof! Not only are we inventors and manufacturers of what we believe to be the best and most conscientious roof cleaning, wood and composite deck cleaning and cedar restoration products (plus so much more) ⁠— we're pressure washing contractors too. We stress test every one of our products to make sure they perform better than hazardous chemicals, so our environmental impact is a positive one and our customers love us too. Results and reviews matter most here. Homeowners, professional pressure washers and contractors as well as dealers and suppliers nationwide buy from Wash Safe 365 days a year to solve the everyday cleaning problems we all face and make our raise property values and make real estate more beautiful.
- John Redihan & the Wash Safe Team




---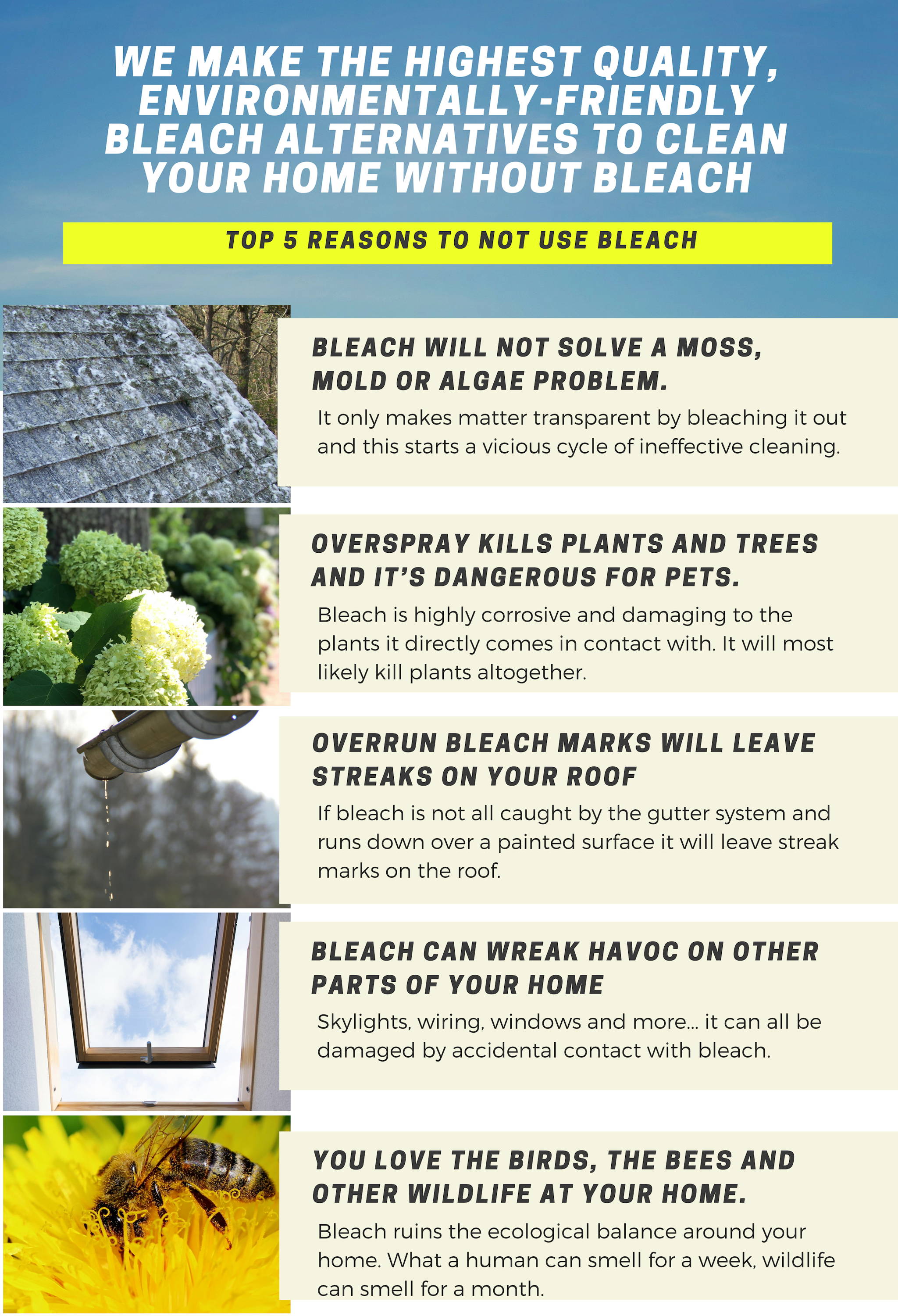 Wash Safe was created with quality craftsmanship in mind. Our powder concentrate cleaning solutions, which we're most known for, deliver trans-formative results to roofs, cedar, decks, pavers and more without the use of bleach. Both professional pressure washers and homeowners have come to recognize Wash Safe cleaning products as their top choice for their high-performance as well as the principles our company operates under. Aside from sharing the top reasons to choose bleach-free solutions, we also want to share why it's awesome to shop with us.
WHAT MAKES US AWESOME
1. We are a family-owned and run business (far from corporate America).
2. Our customers are our friends, we are not happy until you are happy and satisfied.
3. All orders are shipped within 1 business day. We know prompt shipment is what customers want.

4. Experienced exterior cleaners work the customer service phone lines everyday and try to answer every call and email to ensure customers get the best possible answers to their questions.

5. We return our emails.

6. If for some reason you feel that you deserve a refund, we offer a "no hassle, no questions asked" money back guarantee.
7. We're straight with our customers. All the photos and videos on our site have been from work we have done. Our sister company uses our products on actual customers' homes every day. We suspect very few, if any, of our competitors have tested their products as we have. We speak and write from experience.
I assure you, you will receive what you have paid for and the products you order will meet and exceed your expectations. We will be here and available should you need any assistance.
Thank you for your business.
Your friend,
John Redihan,
President/Founder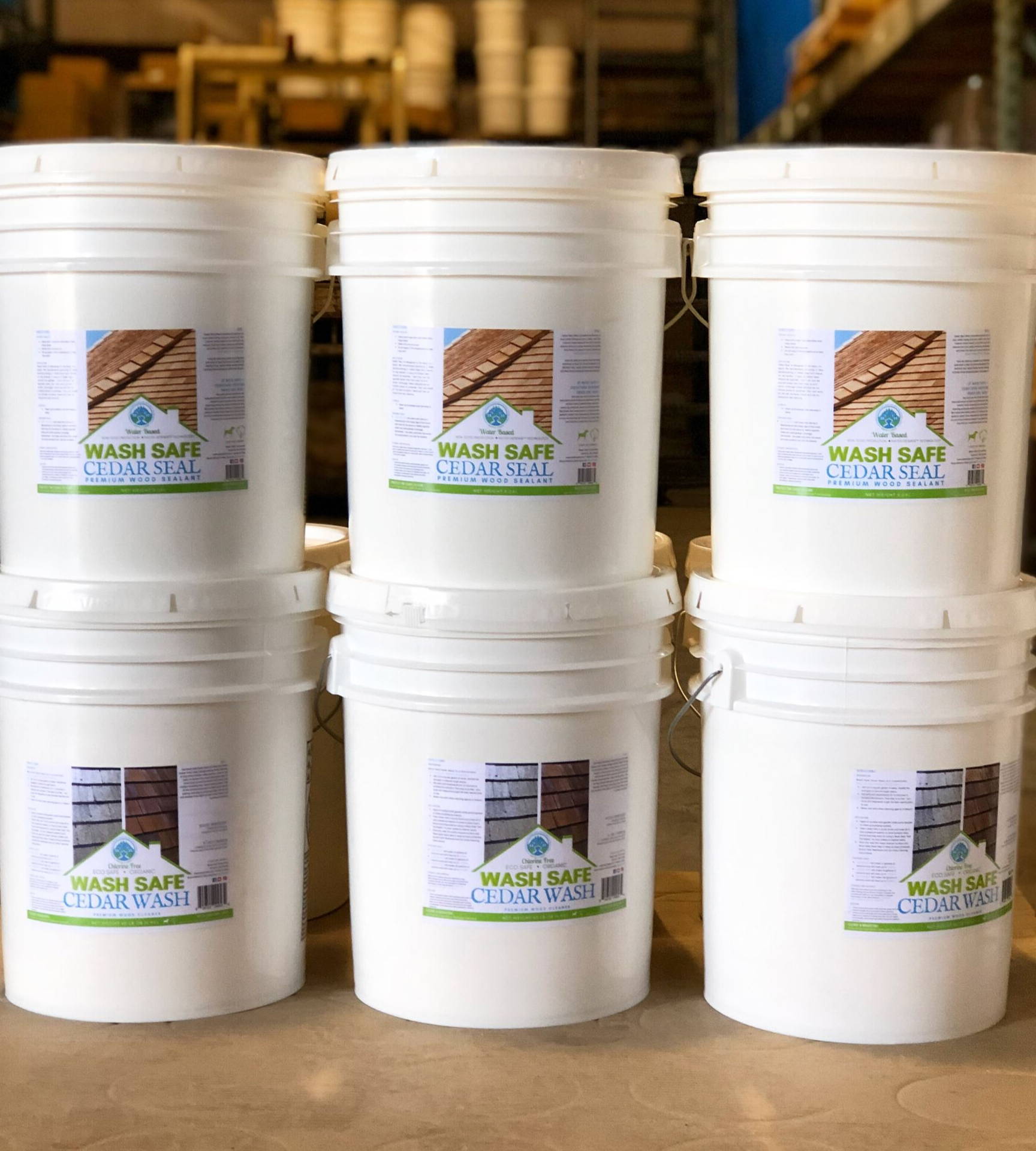 With 11+ years of cleaning over 2,500 houses, we've developed original eco-safe methods to deliver superior exterior cleaning results without stripping homes of their color and quality. Thanks to the prominence and popularity of cedar homes in New England, we have a tenured understanding of cleaning wood, its deterioration, causes and cures plus how to maintain its classic curb appeal.